The 10th edition of Berlin Buzzwords is now over. What a great time we had and thanks to everyone involved – attendees, speakers, volunteers and sponsors.
                                          Thank you so much for participating!
We welcomed almost 600 attendees, listened to more than 60 inspiring talks, hosted one AI.Monday and organised five workshops on top of the regular conference schedule.
You can find pictures here. Some videos are available already here and we post more every day, so keep coming back.
Our anniversary edition kicked off with our traditional barcamp on the roof of Palais, hosted by the wonderful Nick Burch. Talks and discussions were engaging and in depth and it was great to see so many speakers arriving early and taking part.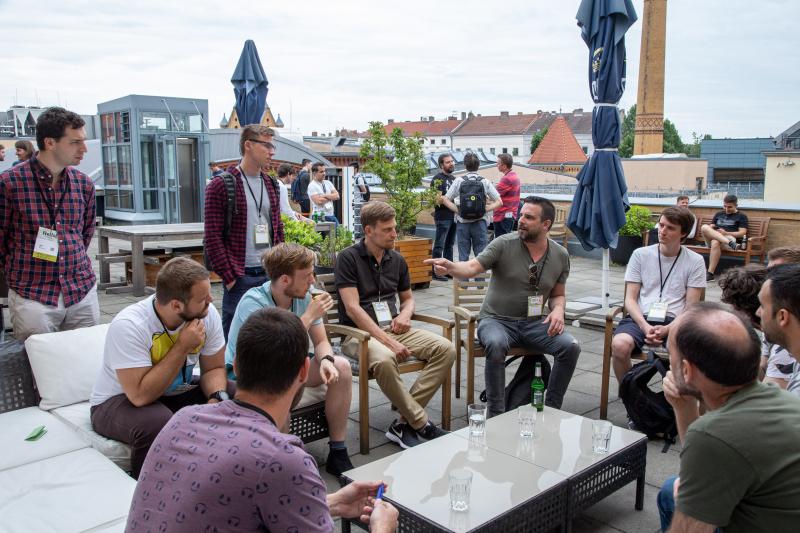 Monday morning started with a keynote by #bbuzz co-founder Isabel Drost-Fromm. In her talk, she described what open source is all about from a user's perspective and stressed the importance the communities.
The conference schedule revealed some surprises and last minute changes on both days such as Niels Basjes presentation in the Frannz Salon on Monday afternoon. Thank you Niels for jumping in on such short notice and congrats on a really successful talk in a packed room!
Wraps, cocktails and other drinks were served at our Get-together on Monday night to celebrate the anniversary. At the same time, we hosted AI.Monday meetup at Kesselhaus with presentations by Calvin Seward, Andreas Schindler, Felix Biessmann, Ahmed Kamal. Thanks to Berlin Partner for the successful cooperation.
.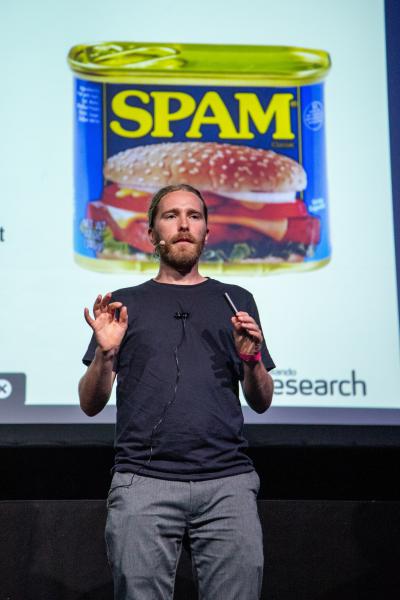 Open source expert Gris Cuevas started day two with her keynote on "Playing Fair in the Open Source World" and more surprises in the schedule awaited us on the second conference day. Berlin Buzzwords co-founder Simon Willnauer replaced Ted Dunning who unfortunately could not make it for the first time in many years. Ted, you were truly missed! Simon's talk on what's evolving in Elasticsearch and Lucene was great – thanks again for being there.
Will Hayes's talk was the last change in the schedule, but Lucidworks co-founder Erik Hatcher took over his slot and had a chat with Solr. Thanks again, Erik!
Last but not least, we would like to thank our recording partner WECAP who did an amazing job once again. All talks will be uploaded to our YouTube Channel and you can already find some of them there. If you missed a session, you now have the opportunity to follow it up at home.
Dates for next year will be announced soon here - or sign up for our newsletter and follow us on twitter to stay updated for all bbuzz-related news!
Thank you and see you next year!
photo credit: cc-by-sa 3.0 Jan Michalko/Berlin Buzzwords