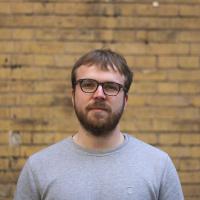 Paul Berschick
Paul leads our events team at newthinking communications. Before joining us four years ago, he read communications at Freie Universität Berlin. He is an avid committer of all things open source and implements it not only in his professional life. Paul is a firm believer in life-long learning, which makes him annoyingly smart but he never shows off. In his free time, Paul likes to read great books on crime, sheep and adventures.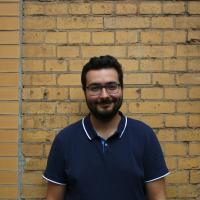 Alexander Brăteanu
Alex is a project manager responsible for speaker accommodation and volunteer management at Berlin Buzzwords. He is passionate about politics and digital governance.  Alex likes cycling but despises basil.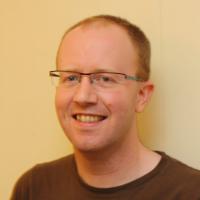 Nick Burch
Nick is responsible for the organisation of the barcamp at Berlin Buzzwords. He is also involved in a number of Apache projects, such as Tika, POI and Chemistry, while having the fortune to know many of the people involved in the Apache Big Data and Search space! When not helping out with Apache things, Nick works as the CTO of Quanticate, a CRO, where he tries to make the best use of Open Source technologies to solve the business's problems. Nick is a big fan of many aspects of agile and extreme development, and rapid web development frameworks such as Django.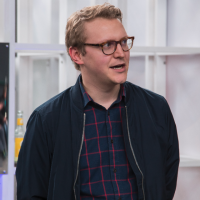 Christen Jansen
Christen is IT project manager at newthinking communications, where he is responsible for several website projects, including berlinbuzzwords.de and foss-backstage.de.
Max King
Max is the token Londoner in the team and is also responible for communication and communities ,keeping the world up to date on Berlin Buzzwords. Before moving to Berlin in 2016 he studied Cognitive Neuroscience in Brighton. Max is also a wannabe radio show host, cat fan, and emoji enthusiast.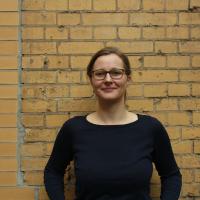 Nina Müller
Nina does everything Berlin Buzzwords. Not only is she our Project Manager, but she is also our Partner Manager. Nina joined the team 3 years ago and has been a vital part ever since. Her great enthusiasm for Berlin Buzzwords really shows as she continually thinks about how to improve even the slightest detail, working hard to make everybody feel welcome. When she is not working she enjoys taking trips with her son, going to concerts, and diving deep into good books and has a taste for salty liquorice.