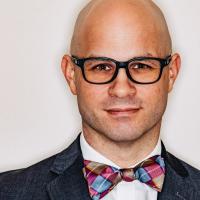 William Benton
William Benton leads a team of data scientists and engineers at Red Hat where he has focused on enabling machine learning workflows and data processing pipelines in cloud-native environments. After stints in academia doing HPC and static bytecode analysis, he vowed never to touch anything looking like scientific code or the JVM again; in a pleasant professional irony, he's liking both much better this time around. Will lives in the midwestern United States with his wife and three children and spends some of his spare time chasing light on bicycles or capturing it with cameras.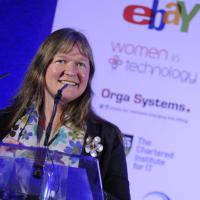 Mandy Chessell
Mandy Chessell is an IBM Distinguished Engineer and PMC leader of the ODPi Egeria (https://odpi.github.io/egeria/) and ODPi Data Governance (https://github.com/odpi/data-governance) Projects.  She is also an Apache Atlas committer.  Her focus is on supporting organizations in their transformation towards becoming data-driven.  This includes working with them to develop their strategy and architecture relating to the governance, integration and management of information.  It was through this work that the vision for open metadata and governance was born and eventually lead to the two ODPi open source projects that she leads.  More information about Mandy's work and publications can be found on LinkedIn and her blog at https://poimnotes.blog/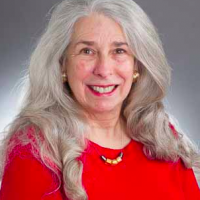 Ellen Friedman
Ellen Friedman is Principal Technologist with MapR Technologies, who provide a large scale data platform for AI & Analytics. Ellen is also a committer for Apache Drill and Apache Mahout projects.  With a PhD in Biochemistry, she has experience as a research scientist and has written about technical topics such as molecular biology, oceanography, machine learning and other big data topics. She is co-author on O'Reilly publications including "Machine Learning Logistics",  "AI & Analytics in Production" "Introduction to Apache Flink" and "Streaming Architecture.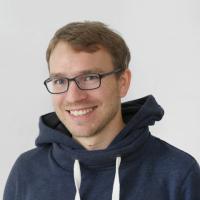 Fabian Hüske
Fabian Hueske is a committer and PMC member of the Apache Flink project and has been contributing to Flink since its earliest days. Fabian is a cofounder of data Artisans, a Berlin-based startup devoted to fostering Flink, where he works as a software engineer and contributes to Apache Flink. He holds a PhD in computer science from TU Berlin and is currently writing a book about "Stream Processing with Apache Flink".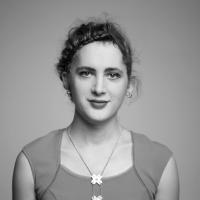 Holden Karau
Holden is a transgender Canadian open source developer advocate @ Google with a focus on Apache Spark, BEAM, and related "big data" tools. She is the co-author of Learning Spark, High Performance Spark, and another Spark book that's a bit more out of date. She is a committer on the Apache Spark, SystemML, and Mahout projects. She was tricked into the world of big data while trying to improve search and recommendation systems and has long since forgotten her original goal.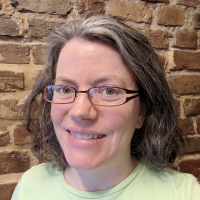 Billie Rinaldi
Billie Rinaldi is a Principal Software Engineer I at Hortonworks, currently prototyping new features related to long-running services and containers in Apache Hadoop YARN. Prior to August 2012, Billie engaged in big data science and research at the National Security Agency, where she provided early leadership for Apache Accumulo. Billie is a member of the Apache Software Foundation and a committer for Apache Hadoop and a number of other Apache projects in the Hadoop ecosystem. She holds a Ph.D. in applied mathematics from Rensselaer Polytechnic Institute.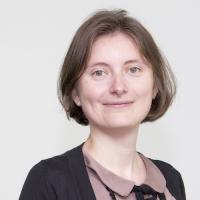 Monica Sarbu
Monica Sarbu is currently leading the Ingest team at Elastic that is responsible for the popular open source projects Beats and Logstash, as well as turn key solutions built on top of the Beats platform. She is the founder of the Packetbeat open source project and the Beats co-creator.
The solutions she leads at Elastic, for logging, monitoring, and security, all work by collecting large amounts of data into Elasticsearch and extracting domain-specific insights from the data. When she's not busy with the data grokking, she enjoys spending time with her daughter and travelling the world.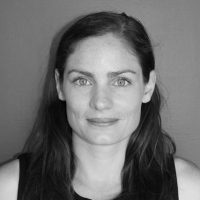 Georgi Knox
Georgi is a back-end Engineer who works on the Platforms team at GitHub. Originally from Sydney, Georgi now lives in Brooklyn, NY. Her current nerd crush is on distributed systems and Go. When not geeking out she likes to loose convincingly in her shuffleboard league, drink single-origin flat whites and dress up her cats in costumes.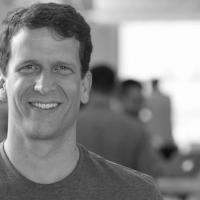 Grant Ingersoll
Grant is the CTO and co-founder of Lucidworks, co-author of "Taming Text" from Manning Publications, co-founder of Apache Mahout and a long-standing committer on the Apache Lucene and Solr open source projects. Grant's experience includes engineering a variety of search, question answering and natural language processing applications for a variety of domains and languages. He earned his B.S. from Amherst College in Math and Computer Science and his M.S. in Computer Science from Syracuse University. In his spare time, he cycles and rock climbs.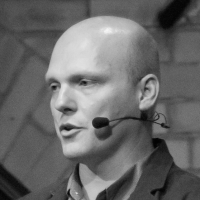 Gary Dusbabek
An Apache Cassandra committer and PMC member, Gary Dusbabek is a life-long programmer specializing in distributed systems. Past experience includes working with large-scale text and image indexes in the newspaper industry and building a multi-data center distributed metrics and monitoring system for a large Cloud provider. Gary is the principal architect behind the open source Blueflood metrics platform and is currently building platforms for clients at Silicon Valley Data Science.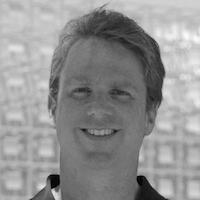 Owen O'Malley
Owen is a software architect who has worked exclusively on Hadoop since the project's start. He was the first committer added to Hadoop and was the original chair of the Hadoop Project Management Committee. In July 2011, he helped co-found Hortonworks, which is accelerating development and adoption of Hadoop for the enterprise. Before working on Hadoop, he worked on Yahoo Search'sWebMap project, which builds a graph of the known web and applies many heuristics to the entire graph that control search. Prior to Yahoo, he wandered between testing, static analysis, distributed configuration management, and software model checking. He received his PhD in Software Engineering from University of California, Irvine.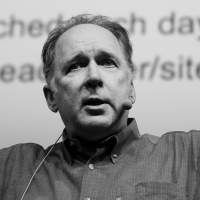 Ted Dunning
Ted has been involved with a number of startup with the latest being MapR Technologies where he is Chief Application Architect working on advanced Hadoop-related technologies. He is also a PMC member for the Apache Zookeeper and Mahout projects. Opinionated about software and data-mining and passionate about open source, he is an active participant of Hadoop and related communities and loves helping projects get going with new technologies.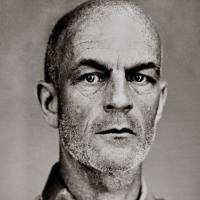 Michael Stack
Michael is on the Apache HBase and Hadoop Project Management Committees and an Apache Software Foundation member. He works for Apple's Open Source Technologies group out of San Francisco.